Welcome to the 2023 edition of the #vFit run group in Las Vegas during VMware Explore 2023! This year we are back to gather runners of all levels for a fun, conversational 5km (3mi) run every day from Tuesday August 22nd through Thursday August 24th. Let's get right to the logistics.
Where and When is the #vFit Run Group at VMware Explore 2023?
Start time: 7:00 AM Pacific time (local for Las Vegas)
Start location: Shake Shake @ 3790 Las Vegas Blvd S, Las Vegas, NV 89109
Start location map link: https://goo.gl/maps/AMWVCSWpYDJPTjCG7
Pace/Duration: 9:00-10:00 minutes/mile (varies depending on group ability) – 30-40 minutes + 5 minute break to take picture at the Vegas sign
We aim for a conversational pace so that we can enjoy the people as much as the fitness. That's actually the real reason the #vFit community began. There are a few spots along the run route that we will stop at because of street lights and crossings so if the pace varies by runners we tend to recollect all through the route. There is also the stop at the Welcome to Las Vegas sign which gives is a chance to rest for a few minutes and all recollect.
How to stay in touch with the #vFit group
The best way to stay connected is by using the #vFit hashtag on Twitter and if you want to connect with me (aka Eric, aka DiscoPosse) you can DM me to @DiscoPosse (DMs are open) and also just bookmark this blog and the official #vFit page for this run and many more as we get back to in-person events.
How does the run work?
START LOCATION:
Meet for a 6:45-7:00 start time here at the Shake Shack restaurant on Las Vegas Blvd.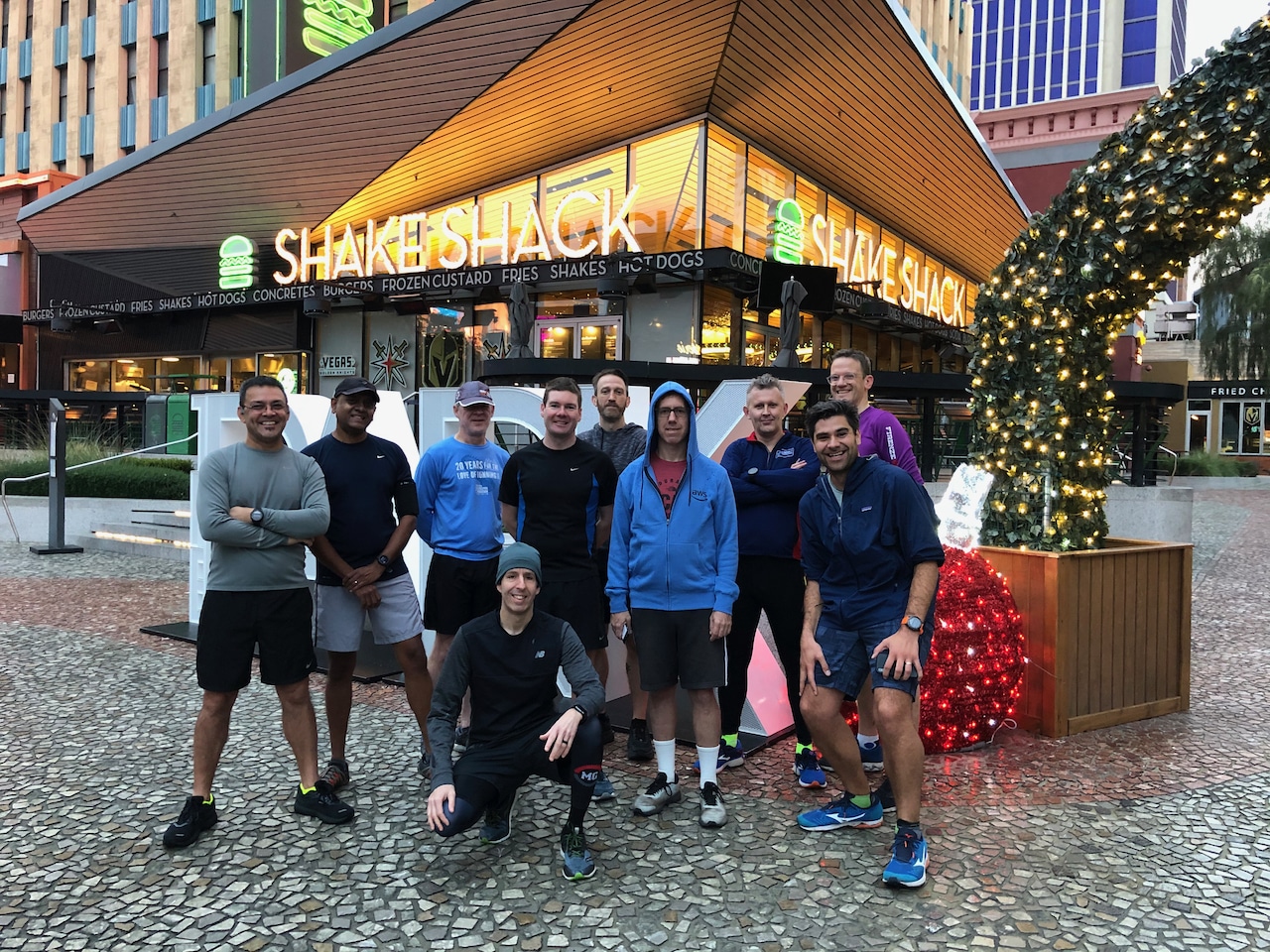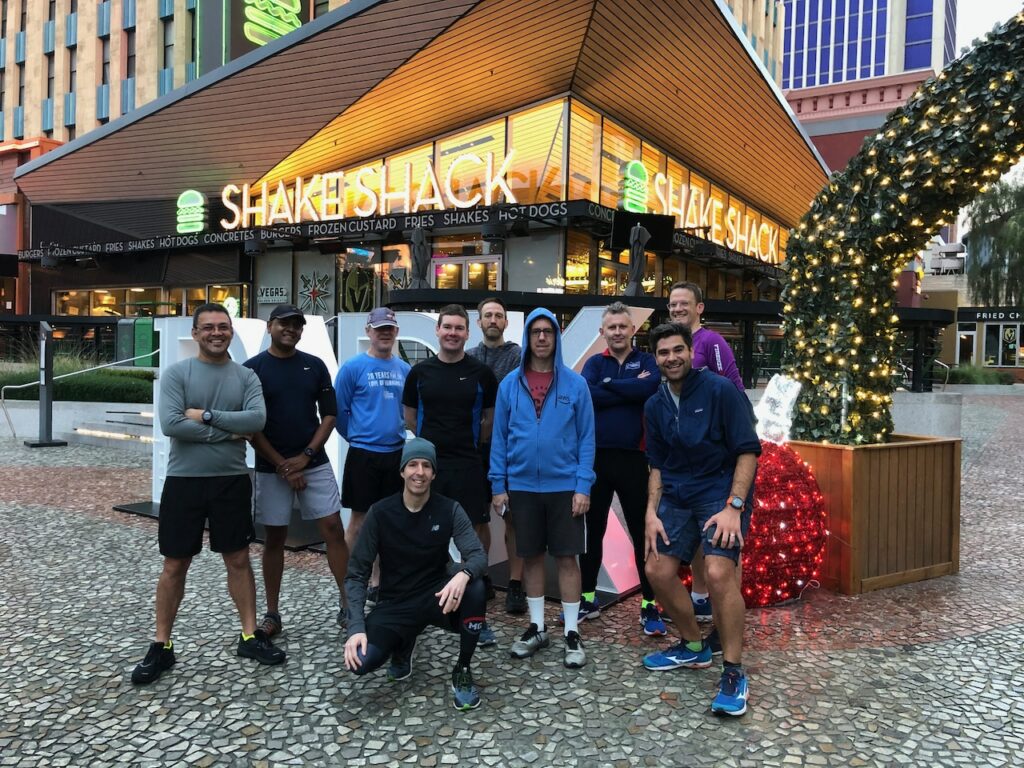 The run will go up Las Vegas Blvd to the famous Las Vegas sign, stop for a group picture, and then head back to the start line. The typical duration is 35-45 minutes.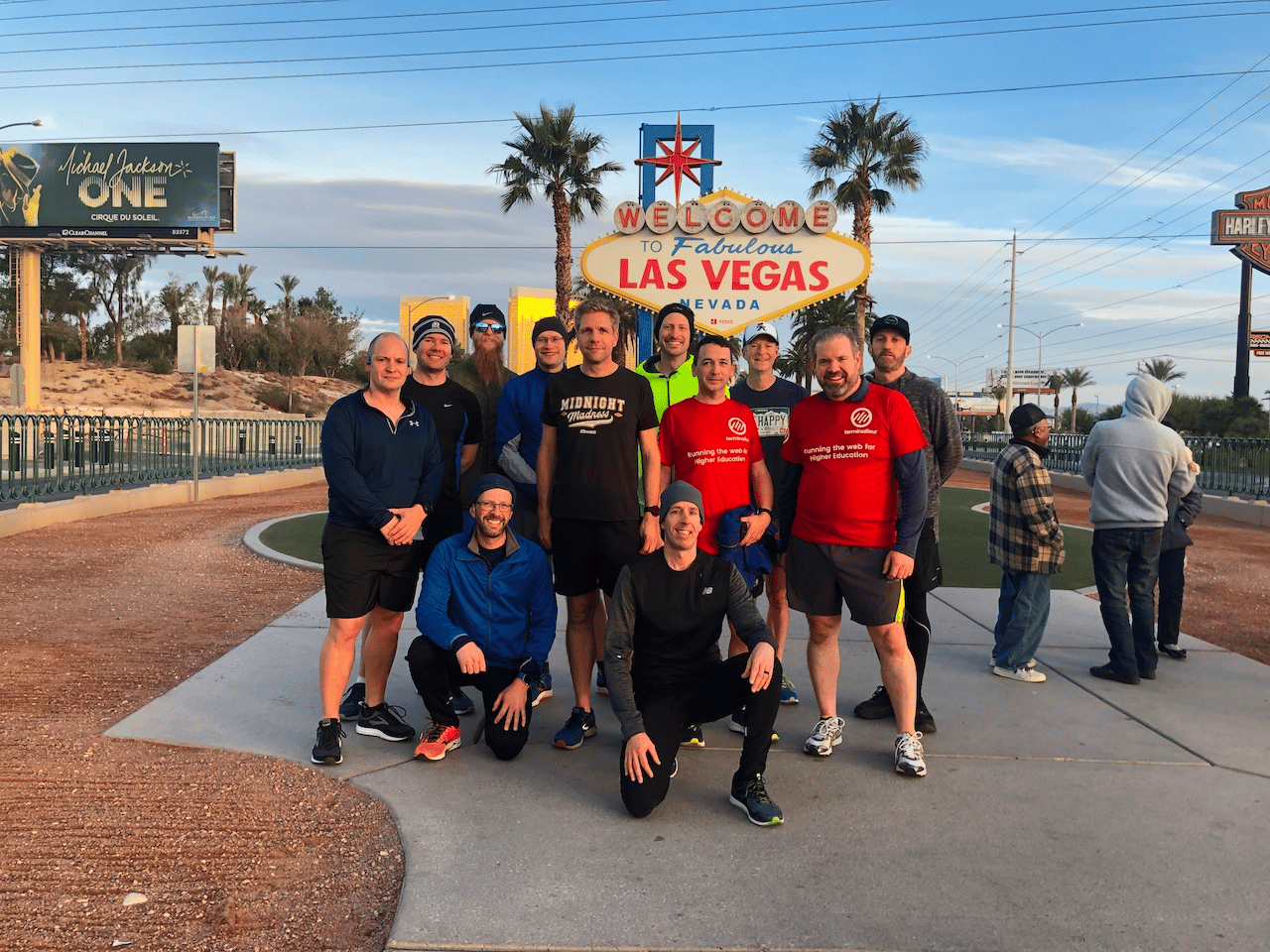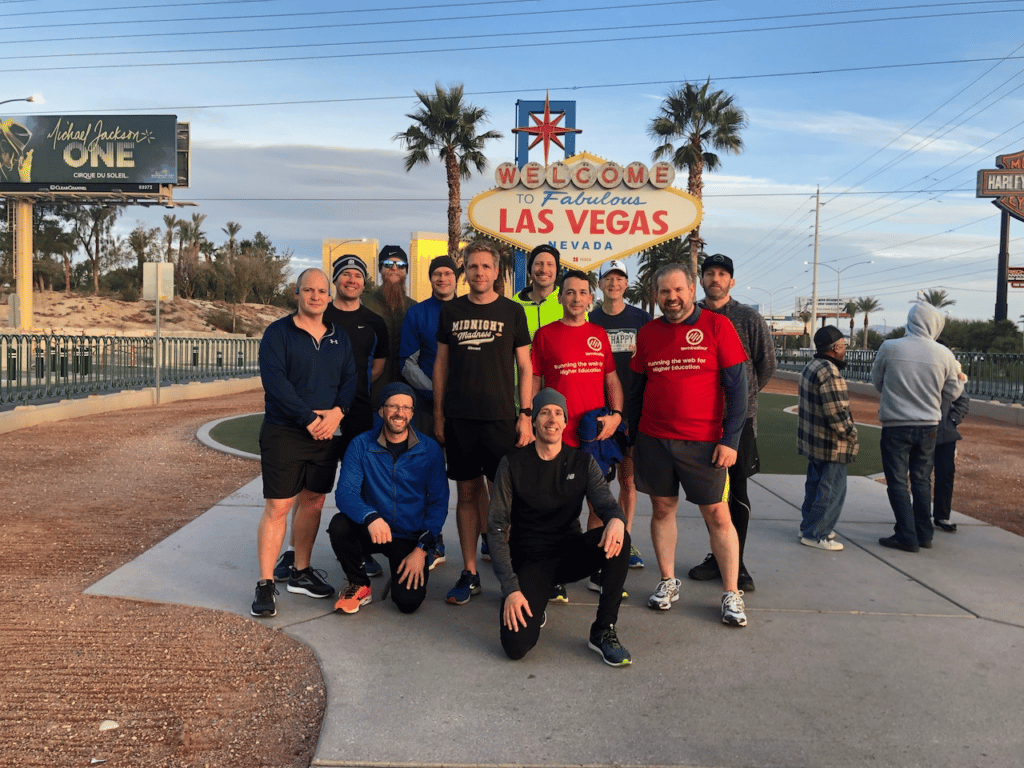 The run route is consistent every day because we often have newcomers to the #vFit run community and it's a fun part of the trip to get to take the "official" picture at the Las Vegas sign.
You never know who you'll bump into…
One of the most fun parts of the vFit running group and community is that you find new friends and you never can tell what surprises are in store. Looking forward to seeing everyone at the event and hopefully we can have another fantastic week of weather in Las Vegas.
See you at VMware Explore 2023!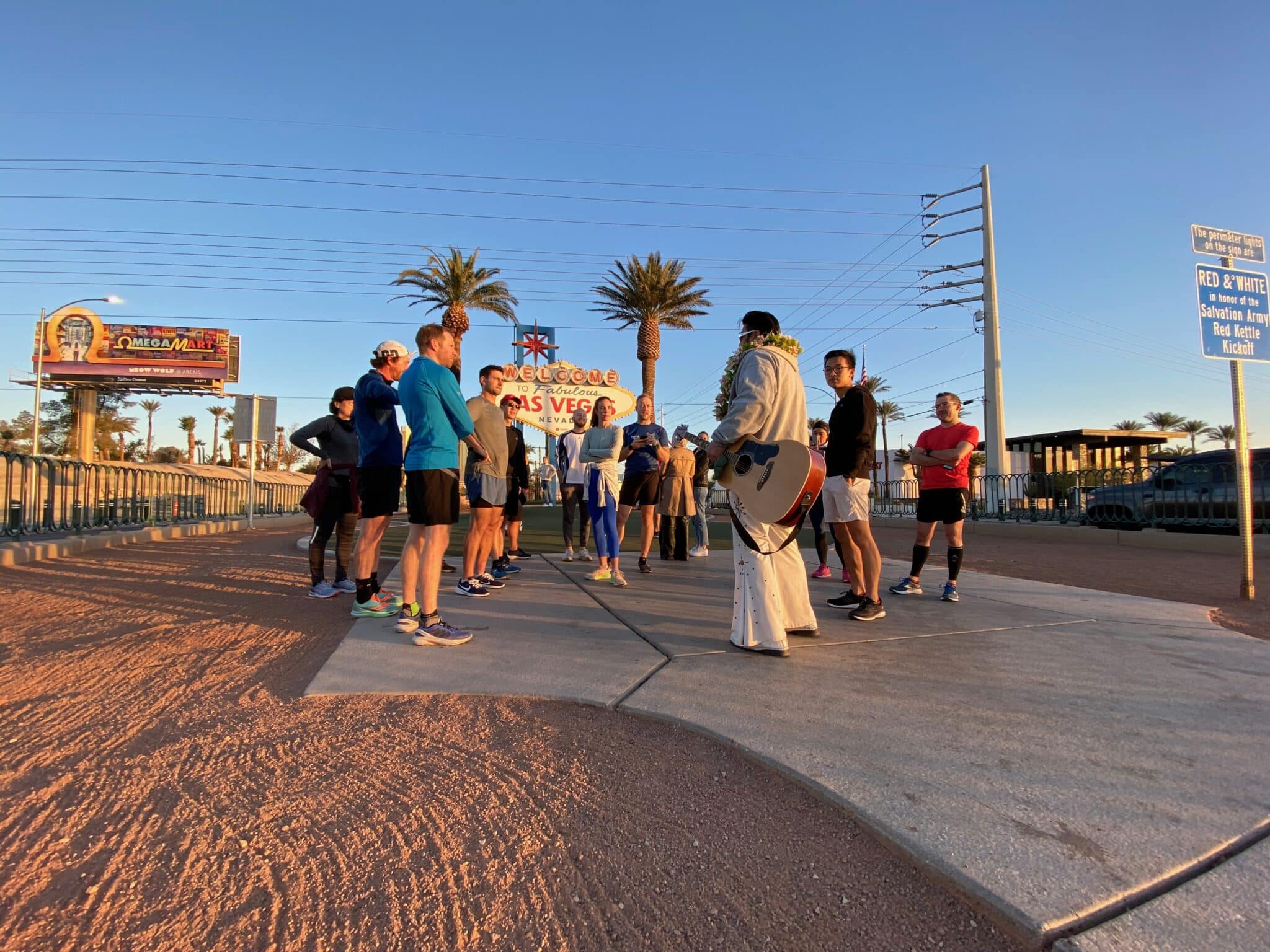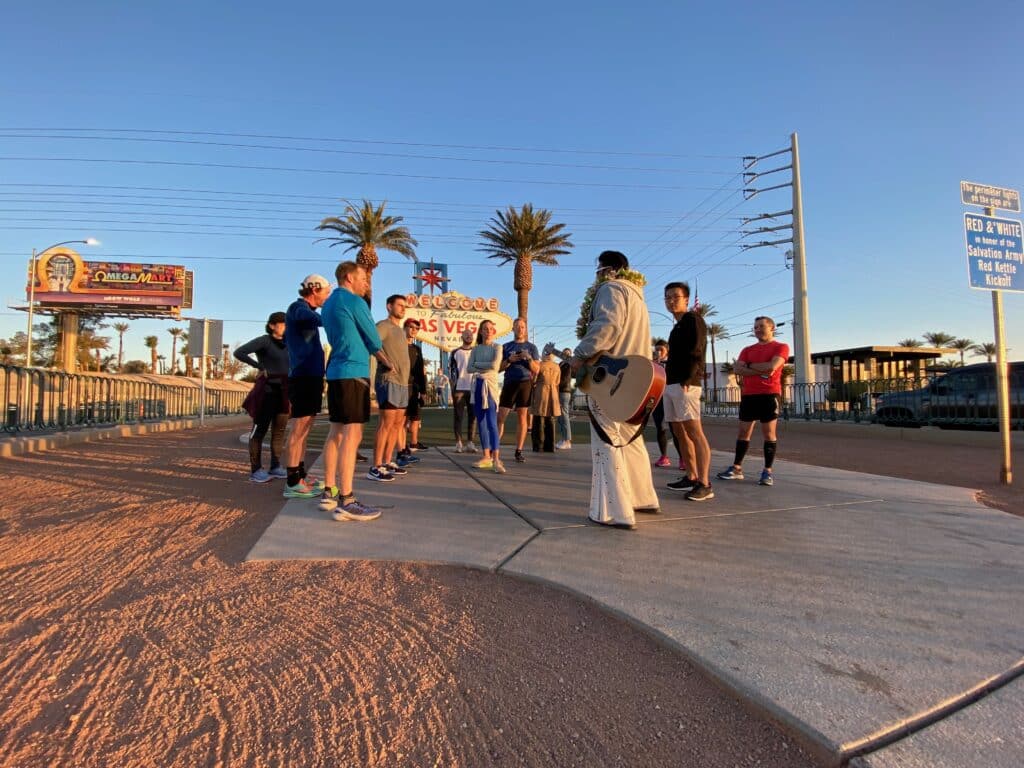 Thank you, thank you very much.