Digital marketing has proven to be the most effective way to reach and engage your potential customer audience. Now, more than ever, it's also easier and budget-friendly to market and promote your products and services using digital marketing tools optimized for startups. You need to have a clearly articulated digital marketing strategy that has defined goals and match those goals with the right digital marketing tactics. It's easy to get distracted by the idea of "visibility" while losing focus on how to measure what success looks like.
Let's take a look at the most effective tools and digital marketing tactics that can help you and your team generate leads, drive website traffic and, as everyone hopes for, help drive pipeline and sales to grow your business.
Why do Startups need Digital Marketing?
The primary goal for your startup is to drive business growth. This goes hand in hand with wanting to reach a large targeted audience, make the brand well-known, and earn goodwill. This is where digital marketing plays a huge role. Awareness may seem like a fuzzy metric. The truth is that there are many proof points that show how awareness and product market fit are both needed to be successful to increase readers into pipeline opportunities.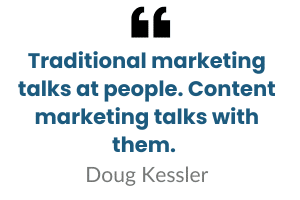 To attract and engage your target audience, you can use various online platforms, such as search engines, digital ads, websites, newsletters, mobile apps, emails, and other digital tools. Companies have learned that it is necessary to use digital marketing strategies to help increase awareness for their products or services. Your goal must always be to increase awareness, increase engagement, and ideally, increase pipeline and conversions.
How do you gain awareness in the early days and growth phases of your startup? The first thing we need to understand is why digital marketing is the path to growth.
Create Awareness in a Cost-Effective Way
Startups usually start with a much more limited budget in comparison to organizations that are already a player in the market. Digital marketing enables startups to attract and grow a larger audience. There are many cost-effective strategies to do this including email marketing, social media marketing, content marketing and more. These tools and tactics let you build an effective growth marketing plan even with a limited budget.
Level the Competitive Playing field
Starting off as a small fish in an ocean of larger ones can be scary. However, digital platforms enable startups to market their products and services on a level playing field. Readily available digital marketing tools can give you a cost-effective and efficient methods. There are lots of ways within marketing programs to meet with a large, and targeted audience. You also have the ability to use these same tools to study how your competitors are doing with online awareness and compete with them This way you start on an equal footing with other businesses thanks to organic inbound marketing.
Optimize for your Target Audience
Each brand has a different pool of buyers and digital marketing helps you to meet with that niche target audience with the use of demographic targeting, behavioral targeting and audience segmentation. You can choose who you want to market your products and services to by adding as many necessary filters as required.
Measure the Results
As a startup, you will have all the tools available for you to analyze real-world data and historic data that will help you make data-driven decisions, track your marketing efforts and optimize your campaigns and other strategies.
You're going to have to try different methods with various digital marketing platforms to learn what works for your brand and what doesn't. This gives room for continuous improvement and enables you to tap specific demographics where you can reach potential customers by using targeted messages.
Analytics and KPIs (Key Performance Indicators) are some amazing tools that can give valuable insights into monitoring traffic, engagement and conversion rates, and other data driven approaches. You can optimize future marketing efforts such as campaigns by allocating resources more effectively and economically and make prioritized data-backed decisions.
Brand Awareness and Building
To build your business, you need more people consuming and engaging with your product or service. They need to know more about your brand, how it benefits them and adds value to them. Digital marketing helps with the process by offering channels and tactics that will create brand identity and increase visibility.
You can communicate with customers through the use of social media, email marketing, content marketing, and even collaborate with influencers to showcase your brand and its uniqueness.
Why is a Digital Marketing Strategy Important?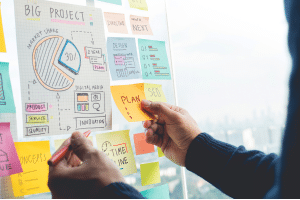 It is essential to create a well-planned strategy to ensure effective use of resources and budget. A strategy ensures that your digital marketing efforts are focused, purposeful and aligned with your business goals by providing alignment, consistency, resource optimization and measurement, leading to impactful marketing outcomes.
What are the key markers of an effective digital marketing strategy? Let's explore what has been proven to be leading indicators of a successful digital marketing program.
Clearly Defined Direction and Focus
A digital marketing strategy gives you a focused approach to your marketing efforts by providing a clear roadmap and direction. By outlining your goals, key messaging patterns, and creating a list of target audiences, you can avoid wasting resources on marketing activities that will not work for your business.
Efficient Resource Allocation
For every startup, effective use of resources is key. Mismanaging them can lead to huge losses in terms of budget, effort, manpower and time. With the use of channels and tactics that are an advantage to your business, you can allocate the right resources to reach your target audience and marketing goals, which will ‌also help with your ROI (return of investment) targets.
Adaptability to ever changing trends
Markets ‌are constantly evolving and dynamic in nature. Digital marketing follows these changing trends to keep up with the markets. A well made digital marketing strategy will allow you to keep up with these changes, technologies, emerging trends and landscapes and help your brand adapt to them to stay with the competition.
Risk Mitigation
By planning and implementing strategies to help identify potential risks, you can mitigate them and minimize their negative impact on your brand. Having a Plan B and a proactive approach in place is essential so that you can quickly recover any losses of resources and budget.
Long Term sustainability
A digital marketing strategy helps you to create short-term goals and long-term goals to build a strong brand presence for present and future activities. ​​All these activities will help build a solid foundation for business growth.
Alignment with Business Objectives
It is important for your digital marketing strategy to align with your business goals and objectives to achieve meaningful and measurable results. Your strategy should help you create brand awareness, increase sales, expand market reach and build goodwill with your customers.
Budget Optimization
As mentioned before, startups usually start begin their journey with a specific budget that spans over various activities. Having a plan in place helps with ensuring that you allocate the budget in the most appropriate way.
Advantage over Competition
A focused and defined digital marketing strategy is created by conducting market research, a study of competition, brand and value positioning, and customer research. This will give you a better understanding of the overall digital landscape and help differentiate your brand from competitors.
What Tactics are Important in Your Digital Marketing Campaign?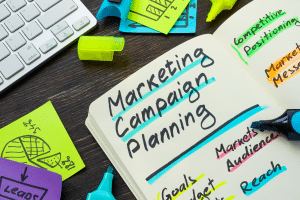 Digital marketing is a critical part of your overall marketing strategy. Your digital marketing campaigns will involve planning, implementing, tracking, measuring, and optimizing efforts. These campaigns are executed over multiple digital channels to achieve your business objectives and goals.
startups can use these campaigns during a specific event or promotion or, during a broader marketing strategy. Here are some key elements that need to be taken into consideration while running a digital marketing campaign –
Define the objective(s) of the campaign
Ensure that you have specific goals and objectives while running the campaign. These can be to drive traffic towards the website, increase sales, generate leads or to increase brand awareness.
Identify your target audiences
Who are you trying to reach? Understand your audience pool and segment them based on their demographics, interests, behavior patterns and other relevant factors.
Look for cohort representations on LinkedIn and with your existing user base. Understanding the target audience persona is a critical key for optimizing your digital marketing tactics.
Choose the best channels to implement your campaign
Experiment and test which digital marketing channel works best for your product or service. You can make use of multiple channels like social media platforms, email marketing, advertisements and more while running a campaign to reach your target audiences.
Use clear and creative messaging
The content that you use needs to be clear, informative, complete, attention grabbing and should resonate with your target audience. You can make use of infographics, visuals and other elements to make it creative. Ensure that you have an active call-to-action to bring back the traffic to your website or landing page.
Measurement, Analytics and Optimization
Make use of analytics tools to measure the success of your campaign. These tools will help you monitor metrics such as your ROI, conversion rates, engagement rates, click-through rates and the website traffic.
You can use this data to optimize your campaign by adjusting the content strategy, tweaking the ad creatives, reallocating resources, and by changing other parameters that will yield better results.
Top Five Digital Marketing Tactics for Startups
There are various tactics that startups can use to create a firm foundation in the market and establish their brands' online presence. The top five leading ways to execute and optimize a digital marketing strategy are:
1. SEO or Search Engine Optimization
In today's world, SEO plays a vital role in any and every business's marketing strategy and plan. To gain visibility on search engines like google, the role of SEO is crucial as it improves your websites ranking. By optimizing your content, SEO helps lead targeted traffic to your brand's website.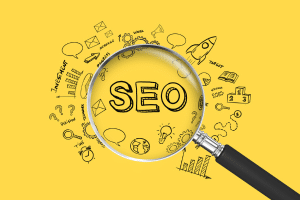 You also need to do on-page optimization by including title and header tags, meta descriptions and image alt tags. Responsive websites with fast loading speeds provide better user experience and also increase your ranking with search engines.
External backlinks and internal content links can greatly influence discoverability with Google and other search engines.
SEO and good content practices will greatly help you to tune your content. It begins with the right data about organic inbound traffic patterns. You can use web and product analytics data to guide content updates and topics to increase time on page and number of pages viewed per session.
2. Content Marketing
Every business, small or big, knows that content is king and by leveraging the right use of content, it can affect the entire image of the brand. Content is a powerful way that can attract and engage with your customers.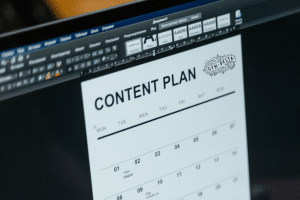 Content marketing includes many styles including blogs, whitepapers, infographics, videos and podcasts. Great content creates trust, goodwill, and meaningful relationship with potential customers. You can use content to convey essential details about your product or service, which can lead to increased sales and business progress.
Content is really the most crucial part of every business campaign. This is why your content needs to be valuable, and relevant to your target persona. Your content should connect with the readers, pique their interest, and help answer questions. Test your content on various platforms to know what works best for you and has maximum reach and is sharable so that it gets maximum visibility.
3. Email Marketing
One of the most effective digital marketing tactics is email marketing. With the use of emails, you can send personalized and bulk messages directly to your target audience. By providing the correct links, you can direct them back to your website to create more traffic and brand engagement.
Email marketing helps to drive sales, promote products and services, and share valuable information. You should ensure that your email style also shares your values and voice to give consistency across marketing methods.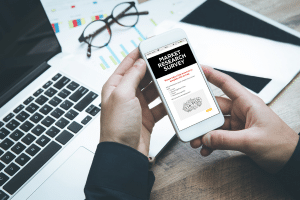 There are several types of email marketing campaigns. These can be tuned to match the style of your company and customer profile. Here are four common email tools that will help you boost your brand.:
Newsletter Email Campaigns
Newsletter campaigns are still very popular, even as we see more email than ever before flowing around the world. Newsletters often contain product updates, company news, industry insights, helpful tips, and other relevant information. An email newsletter should always aim to keep subscribers informed and engaged with the brand.
Promotional Email Campaigns
Promotional campaigns focus on promoting specific products, services, or offers to subscribers. These emails typically share end of quarter or end of year discounts, sales and exclusive deals, and new product launches. The goal with a promotional campaign is to drive conversions, and generate upsells and increased adoption.
Welcome Email Campaigns
Welcome campaigns are designed to greet new subscribers and make sure to give a very human touch to the digital experience. You'll do best to provide new subscribers and form fills with a warm introduction to you and your brand. These emails will include a welcome message, a thank you note for joining, and information about your products, services, or values. Welcome campaign email goals should be designed to increase engagement with other online resources (e.g. whitepapers, blogs, webinars).
Abandoned Form/Cart Campaigns
Abandoned form and abandoned cart campaigns target users who interacted with your website without completing a purchase or form fill. This is a great automated way to use email to re-engage a missed conversion. You may want to offer incentives to come back to complete a transaction or sign up for other services. Your goal here is to increase conversions and also introduce retargeting tactics which we will cover on the blog as well.
These are just a few examples. Email marketing can take many other forms depending on the specific goals, industry, and target audience of a business.
Be careful about email overload. This can affect your open rates, spam filter inclusion, and risk of appearing noisy or pitchy. There are long-studied and proven methods which help increase engagement for email marketing. That is a subject all unto itself.
4. Social Media Marketing
The world (including your potential customers) is on social media. There are numerous surveys and studies showing that people spend an incredible amount of time on social media every day. This will be important to you in knowing who is engaging where, including LinkedIn, Twitter, Facebook, and others such as Instagram, and TikTok.
There is little doubt that social media is a huge part of our daily lives as consumers. Now you can easily get a direct channel to engage with your audience.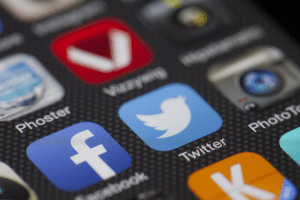 Startups must do their best to really measure and optimize use social media platforms to their advantage. Social media is about increasing visibility and engagement online by sharing information about your products and services or order to create an impactful, relatable image of your brand. The advantage with social media is that you can also have a little more fun with the style of content.
Social media gives you the opportunity to interact with your followers and build lasting relationships. Each social media platform comes with its unique set of features and opportunities that startups can use. It's also as important to know what works and what doesn't. This way you don't find yourself wasting time and costs pushing to every social channel unless it's getting results.
5. Data and Analytics
It's important to measure and optimize your digital marketing efforts. You need to track your website's KPIs from entry to exit. Google Analytics and other tools will show traffic coming in, engagement, time on page, bounce rates, traffic source, conversion rates, and customer behaviors. Analytics become crucial for you to make data-driven decisions to improve the effectiveness of your marketing tactics. You can't measure ROI if you aren't measuring engagement and adjust for your ideal customer personas.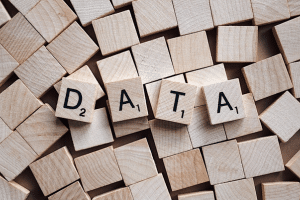 Make sure that you monitor and track specific actions taken by users on your website by implementing conversion tracking mechanisms. You can use pixel tracking or Google analytics that will provide data which you can use to identify areas of improvement and use for suture campaigns.
Conclusion
A startup must be pragmatic and focused in their marketing efforts. It begins with understanding the target persona and their needs, interests, and pain points. This is where your marketing strategy and digital marketing tactics will come into play. You must be focused on speaking to the reader in their voice and to solve a problem they have.
Effective digital marketing is a proven path for startups to connect with their target audience. Your goals should include promoting your brand, increasing recognition, and raising your visibility with potential customers. Being effective with digital marketing tactics requires you to plan and execute in a systematic and cost effective way. You also need to ensure you are measuring and experimenting with different methods to find the optimal ways to engage.
Your startup can also enter the market with equal opportunities compared with any competitor. A good digital marketing campaign should gather data and measure the online presence and take advantage of multiple digital tools and platforms to give you the optimal path to reaching a successful outcome.
The most important thing to do is to use all the tools available to increase what really matters: sales pipeline.