What is
Technical Marketing-as-a-Service?
Technical marketing should be this easy, and this good.
Our knowledge.
Your message.
Shared success.
Technical Marketing-as-a-Service (TMaaS) is a subscription-based model where you leverage experts in technical marketing. GTM Delta partners with our clients to provide a wide range of technical marketing and product marketing services, such as:
Content creation (white papers, blog posts, case studies, etc.)

Product marketing

Demand generation

Lead nurturing

Technical SEO

Webinars and events
TMaaS providers typically have a team of experienced technical marketers who can help businesses create and execute effective marketing campaigns that reach their target audience. 
Why is Technical Marketing-as-a-Service (TMaaS) Valuable?
There are a sea of reasons for you to embrace the help of a transformative, strategic partner. We combine that strategic vision and approach with tactical skills to create and market content that gets you more qualified pipeline opportunities.


Access to expertise: TMaaS providers have a team of experienced technical marketers who can help businesses create and execute effective marketing campaigns.
Scalability: TMaaS providers can scale their services up or down as needed, which can be helpful for businesses that are growing or experiencing seasonal fluctuations.
Flexibility: TMaaS providers can customize their services to meet the specific needs of each business.
It's easy to see what the advantage is as a service, so the question will be who this is ideal for.
Who should use TMaaS?
Early Stage Technology Startup: Use a TMaaS provider to help generate leads and nurture them through the sales funnel. Scale the additional help as you grow and when you hire, you can begin to dial back the extra help or augment the team over time to increase throughput and quality.
Enterprise hardware company: TMaaS can help you create technical documentation, and white papers, newsletters, and more. Let your product engineers work on code, while your TMaaS provider works on the content. Get the best of both worlds!
Enterprise software company: This is the sweet spot because of the popularity of self-service software, your prospective audience just needs to be drawn in closer. Let your TMaaS provider give you the prescriptive plan to get more eyes on your platform.
A consulting firm can use a TMaaS provider to help them create and execute a marketing campaign to generate new clients.
Overall, TMaaS is a flexible and cost-effective way for businesses to manage their technical marketing needs.
Benefits of TMaaS
There are a number of benefits to using a TMaaS provider, including:
Cost savings: TMaaS can be a more cost-effective way to manage technical marketing than hiring a full-time team in-house.
Rapid results: No waiting for hiring and training. Our team integrates with yours to become a powerful, collaborative engine.
On-Demand Resources: Scale when you need to and get both tactical and strategic help as you grow.
TMaaS is a good option for businesses of all sizes, but it can be especially beneficial for startups and enterprise technology companies that don't have the resources to build and manage a technical marketing team in-house. It's a great option for businesses that need to scale their marketing efforts quickly or that need access to specialized expertise.
Turn Our Content into
Your Customer Pipeline Today!
Attract and convert prospective customers with great technical marketing content. Our team has turned decades of experience into proven systems that empowers readers and engages prospects.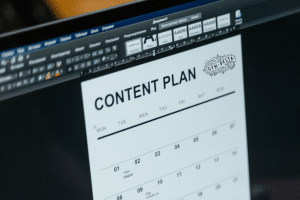 The GTM Delta team is fantastic to work with. They delivered content in a timely manner and it was all well written and on-message. GTM Delta is a good company to collaborate with on content generation.
Ezra Charm
VP Marketing, N2WS